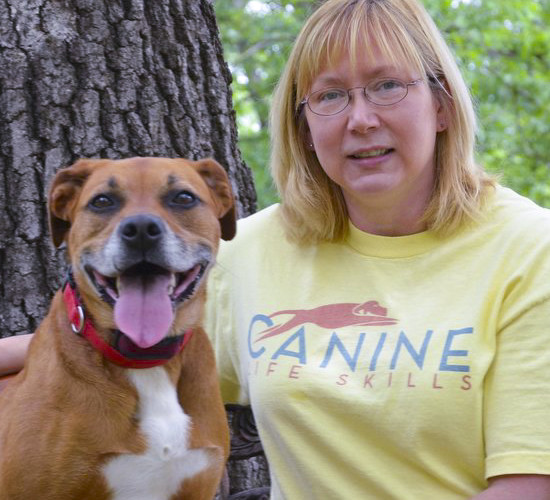 Angela Bentley
stldogadmin
Owner and Head Trainer
I started my quest to be a dog trainer after volunteering at a shelter in Maryland in 2003 and seeing dogs being returned for correctable issues like jumping too much, barking a lot and pulling too hard on leash. After approaching the shelter's trainer to learn how I could help with the dogs to make them more adoptable it was clear to me that this was the direction I wanted to go with the dogs.
A Veterinary Assistant course the year before was a big help with my volunteer work with the dogs but I needed to learn about dog training and behavior. Animal Behavioral college was my starting point to a career with dogs. After graduating I sought out the best in the business to learn from.
Robin Macfarlane of That's My Dog! in Wisconsin was a great inspiration after attending her dog trainers academy. From there I've attended workshops and seminars yearly to continue learning and being able to bring the best advice and approaches to clients and their dogs so they can achieve the best for their dog and keep it in their home.